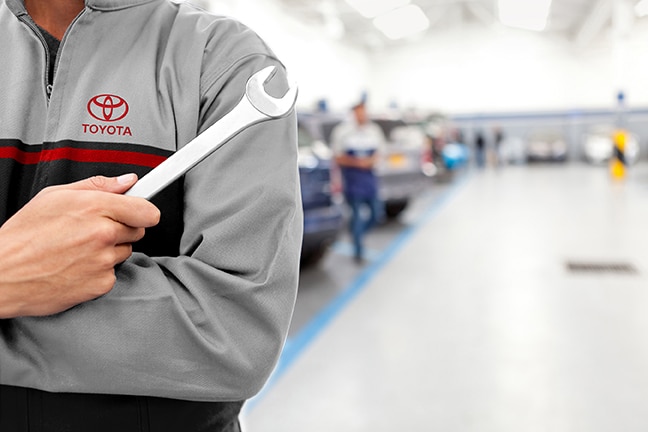 Even if you keep your Toyota in pristine condition, at one point or another, something may need to be repaired. And when you need Toyota repair, you can confidently turn to Heritage Toyota Harrisburg!

Take a look at some of the most common types of Toyota repair.
Forms of Car Repair
Brakes
Every time you step on the brakes, you put strain on the system. Over time, pads and shoes wear out and will need a replacement. You may also eventually need new rotors or they might have to be resurfaced.
Windshield Wipers
During the rainy and snowy seasons in Lebanon, our windshield wipers really work overtime. And the more you use them, the more likely it is that they will experience cracks or tears. Minor issues can be repaired, but it usually just makes more sense to get a new set.
Spark Plugs
Spark plugs are other common components that wear out over time. When this happens, they will need to be replaced with new ones.
Tires
If you have ever bought a tire before, you know how pricey it can be. This is why it's good to know that minor issues can sometimes be fixed. However, if the problem is big, it probably makes more financial sense to get a new tire.
Alignment
The more you drive, the greater the chance of your car's wheel alignment getting out of whack. If the vehicle pulls to one side or another, it's probably an alignment issue. Fortunately, this isn't typically a major or expensive fix.
Quality Repair at Heritage Toyota Harrisburg
If your car needs professional auto repair, make an appointment with the service center at Heritage Toyota Harrisburg. No job is too big or too small for our trained and certified Toyota technicians!