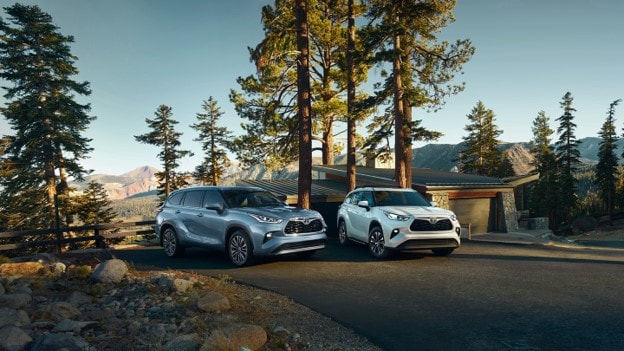 When it comes to SUVs, Toyota knows how to deliver a well-rounded driving experience. However, our Toyota dealers at Heritage Toyota Harrisburg believe the best way to showcase the excellence of the Toyota SUV is to compare our flagship models against their competitors. No match up is quite as enthralling as the 2020 Toyota Highlander pinned against the 2020 Ford Explorer.

Versatility
Comparing SUVs can be an intricate process, however, one of the top factors we pay attention to is interior space and versatility. Both the Toyota Highlander and the Ford Explorer have plenty to bring to the table, but the Ford Explorer struggles to keep up. For example, the Toyota Highlander can carry up to eight passengers; the Toyota Highlander caps at seven passengers. The third row in the 2020 Toyota Highlander also reclines, whereas it doesn't in the 2020 Ford Explorer. Speaking of third rows, the Toyota Highlander features 48.4 cubic feet of cargo space with it folded flat; the Ford Explorer features just 47.9 cubic feet in the same configuration.

Safety
The Toyota Highlander and Ford Explorer feature a range of driver-assist systems. However, for 2020, the Toyota Highlander boasts the back seat reminder system. This alerts the driver to check the back seat before exiting the vehicle. The 2020 Ford Explorer doesn't offer such a function. Furthermore, the Ford Explorer also doesn't provide whiplash-lessening seats, and it doesn't come standard with road sign assist, whereas the Toyota Highlander does.

Heritage Toyota Harrisburg

While the Ford Explorer is certainly a contender, it simply doesn't compare to the value you can expect behind the wheel of the new 2020 Toyota Highlander. When you visit Heritage Toyota Harrisburg, our Toyota auto dealers serving Harrisburg, PA will show you just why we think the Toyota SUV far outpaces Ford's worthwhile competitor.