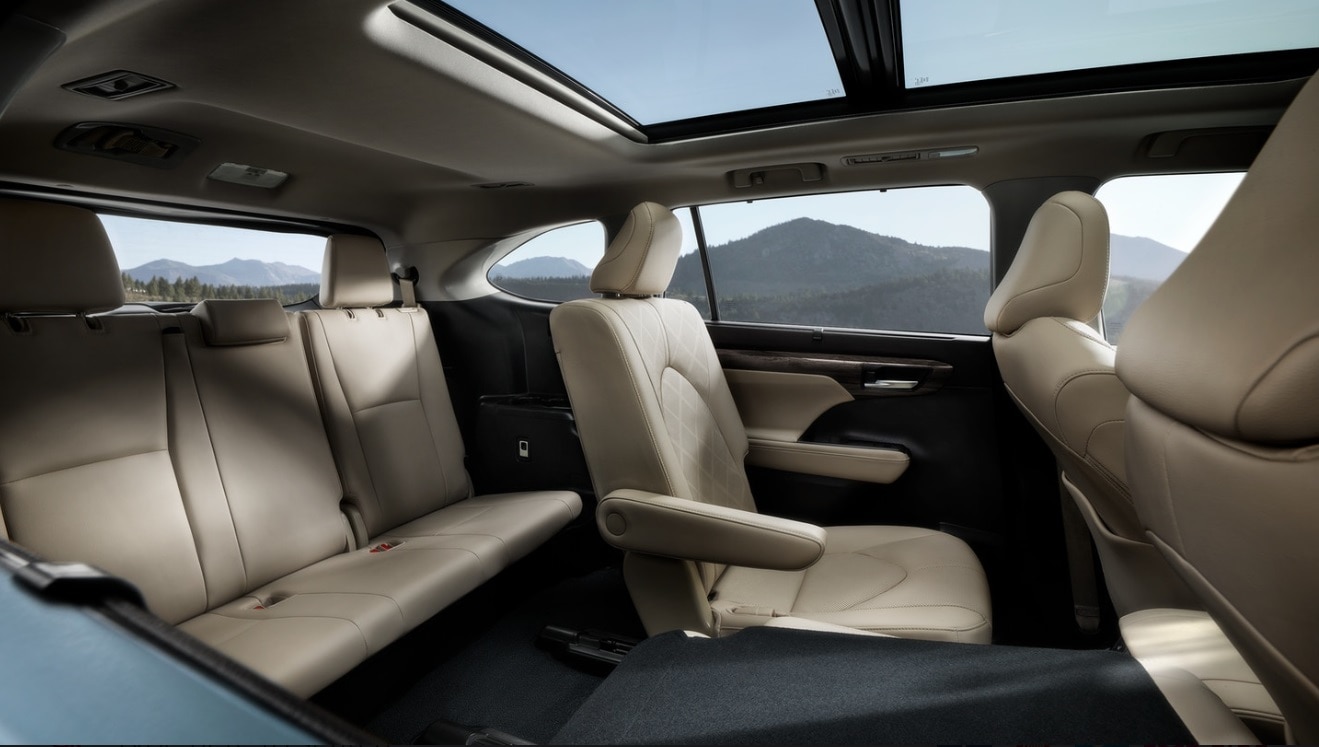 There are many new and exciting vehicles joining the 2020 Toyota lineup this year, and among them is the 2020 Toyota Highlander. Our dealers at Heritage Toyota Harrisburg are curious: how does this full-size SUV line up against its competitor, the 2020 Honda Pilot?
When it comes to healthy competition, the Toyota Highlander has plenty. Compared to the rest, however, the 2020 Honda Pilot is a clear rival. Here are two full-size SUVs that offer a lot of curb appeal, yet one pulls ahead in terms of performance and versatility.

Performance
Let's start with the basics: performance ratings. The 2020 Honda Pilot is well-equipped with a 3.5-liter V6 that pumps out 280 horsepower and utilizes a six-speed automatic transmission. The Toyota Highlander for sale in Harrisburg, PA, on the other hand, offers up a refreshing alternative. While entry-level models get a similarly powered 3.5-liter V6, it's rated at a more potent 295 horsepower and 263 lb-ft of torque. Not to mention, drivers can upgrade to a hybrid option of the Toyota Highlander that churns out 243 horsepower. The Honda Pilot does not offer a hybrid variant.

Versatility
Both the Toyota Highlander and the Honda Pilot open up more than enough room to move about the cabin. With the third row flat, the Toyota Highlander boasts 48.4 cubic feet of cargo space, whereas the Honda Pilot features just 46.8 cubic feet. With the second and third rows collapsed, the 2020 Toyota Highlander comes out on top with a maximum 84.3 cubic feet; the 2020 Honda Pilot features 83.9 cubic feet in the same configuration.

Heritage Toyota Harrisburg
Engine power and interior space are just two ways in which the 2020 Toyota Highlander is superior to the 2020 Honda Pilot. If you visit our Toyota dealers at Heritage Toyota Harrisburg, they can delve into even deeper detail about why the 2020 Toyota Highlander is one of the best SUVs on the road today. We look forward to working with you soon!