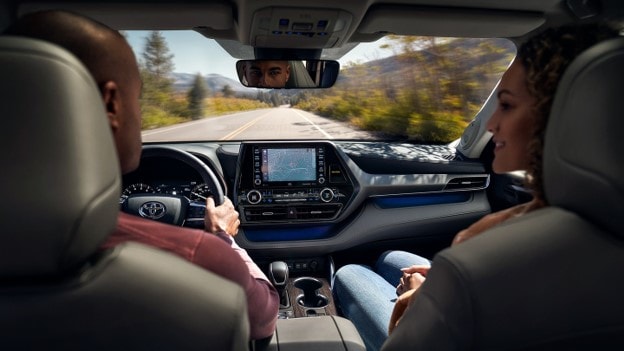 Both the 2020 Toyota Highlander and 2020 Honda Pilot are large SUVs that pack a lot of value into a full-size package. At Heritage Toyota Harrisburg, we're all about comparison, and like our customers, we are curious how our Toyota Highlander compares to the Honda Pilot, one of its toughest competitors.
Power
The first thing we'll examine when comparing these two large SUVs is engine power. Both the Toyota Highlander and Honda Pilot are quite large and require plenty of oomph to provide a worthwhile driving experience. The base model Honda Pilot utilizes a 3.5-liter V6 engine that renders 280 horsepower with the help of a six-speed automatic transmission. While this is a decent powertrain matchup, it doesn't quite live up to what's offered in the Toyota Highlander. The Toyota SUV uses a similar 3.5-liter V6 , but it pumps out 295 horsepower and 263 lb-ft worth of torque and is paired to a more robust eight-speed automatic transmission. On top of that, you can purchase a hybrid version of the Toyota Highlander that maxes out at 243 horsepower, and significantly increases fuel economy.
Interior
Both Toyota and Honda SUVs offer three rows of seating and a healthy amount of cargo room. However, when it comes to infotainment technology, it is the Honda Pilot that falls behind. The 2020 Honda Pilot starts with a five-inch display that can't be touch-activated and doesn't come with smartphone compatibility. The 2020 Toyota Highlander, on the other hand, comes standard with an eight-inch infotainment touchscreen that is integrated with both Apple CarPlay™ and Android Auto™, and additionally, it offers a keyless ignition and three-zone climate control.
Heritage Toyota Harrisburg
When it comes to technology and power, it is the 2020 Toyota Highlander that makes out as the clear victor. You can find the newest Toyota Highlander here at our top-rated Harrisburg Toyota dealership. At Heritage Toyota Harrisburg, we push all dealership expectations to the next level.