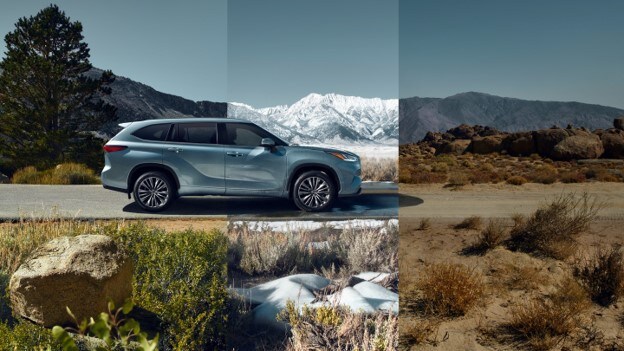 Comparison is an excellent way to showcase the impressiveness of a vehicle, and one of the many models in our dealership worth showcasing is the 2020 Toyota Highlander. At Heritage Toyota Harrisburg, this new Toyota SUV has earned plenty of praise, which is why we're so interested in seeing how it fares against the competition, the 2020 Subaru Ascent.
The 2020 Toyota Highlander and the 2020 Subaru Ascent are three-row SUVs that stand to be the largest in their respective lineups. Both SUVs can be compared in many ways, but one major thing to look at is engine performance. With so much car to move, both of these vehicles need to deliver in both horsepower and torque.
Performance
The 2020 Subaru Ascent is a big car, but with little performance. It sources power from a 260-horsepower 2.4-liter turbo-4 engine and a CVT. While this SUV does utilize all-wheel drive, it doesn't make up for the lack of power necessary to haul this full-size vehicle. Alternatively, the 2020 Toyota Highlander leads the charge with a 3.5-liter V6 that outputs 295 horsepower and 263 lb-ft worth of torque through an eight-speed automatic transmission. Unlike the Subaru Ascent, the Toyota Highlander also offers an available hybrid powertrain, maximizing fuel efficiency.
Safety
When it comes to safety, the package offered in the Toyota SUV outpaces the Subaru model marginally. While the Subaru Ascent does fit all models with automatic emergency braking, adaptive cruise control, and active lane control, so does the Toyota Highlander. The Toyota Highlander goes so far as to also include lane departure warnings in all models as well, giving drivers far more awareness than they might find in the Subaru Ascent.
Heritage Toyota Harrisburg
The 2020 Subaru Ascent may be good, but it doesn't live up to the power and safety offered in the 2020 Toyota Highlander. Whether you're interested in a new Toyota Highlander, or just want to take one out for a spin, our Toyota dealers serving Harrisburg, PA are here to help. Heritage Toyota Harrisburg is well-known from Lebanon to Lancaster for a truly superb dealership experience, and we're excited to provide that top-notch service to you as well.