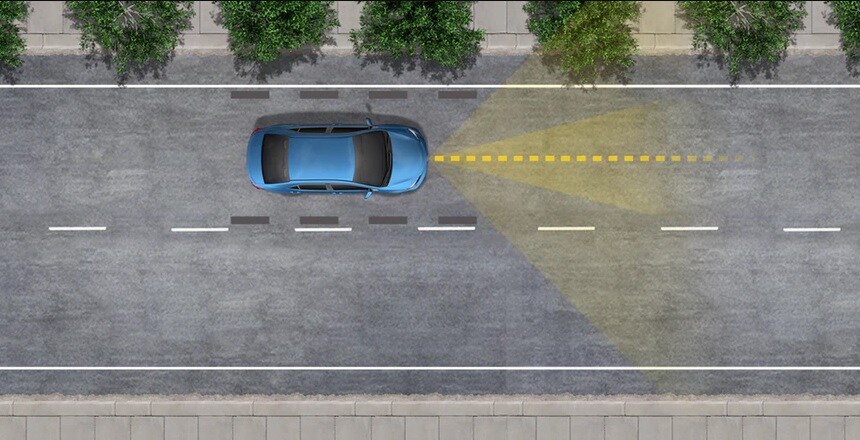 Automotive safety nowadays means more than just seatbelts and airbags, it also means automated safety features that are proactive in protecting drivers. At Heritage Toyota Harrisburg, we host a diverse collection of new Toyota models, many of which are equipped with some of our favorites automotive safety features available today.
Safety is one of Toyota's many specialties. A large number of new Toyota vehicles sport some of the latest in automotive safety systems at no extra cost to the driver. Toyota remains ahead of the curve in this area, as other automakers only offer these features at a premium price. So, we've put together some of our favorite active safety features that Toyota offers in their vehicles.
One favorite is adaptive cruise control. This is a feature that takes what is great about modern cruise control and propels it to the future. With cameras and sensors, this advanced safety feature allows you to cruise at speeds that adapt to the flow of traffic in the greater Mechanicsburg, PA area, completely on its own. With adaptive cruise control, you no longer have to watch your speed adjustment controls with an eagle eye, as it is all handled automatically.
If you couple this feature with automatic emergency braking, you have a driving experience that seems to be just a few steps away from being completely automated. Automatic emergency braking uses a similar camera and sensor system to detect when a collision is imminent ahead of you and will activate the brakes so as to mitigate damage and even potentially avoid a collision entirely.
Last on our favorites list is active lane control. Active lane control uses cameras to detect the lane lines in the road and will control steering to help avoid lane drift. Active lane control may not work as well at night or when the lane lines aren't clearly designated, but at its best, it can save you from drifting in and out of your lane accidentally.
If you're looking to check out some of these state-of-the-art safety features, head to our Toyota dealership serving Lebanon, PA. At Heritage Toyota Harrisburg, we are well-versed in everything that the Toyota brand has to offer and are always thrilled to showcase the safety features that Toyota offers as standard in their vehicles.