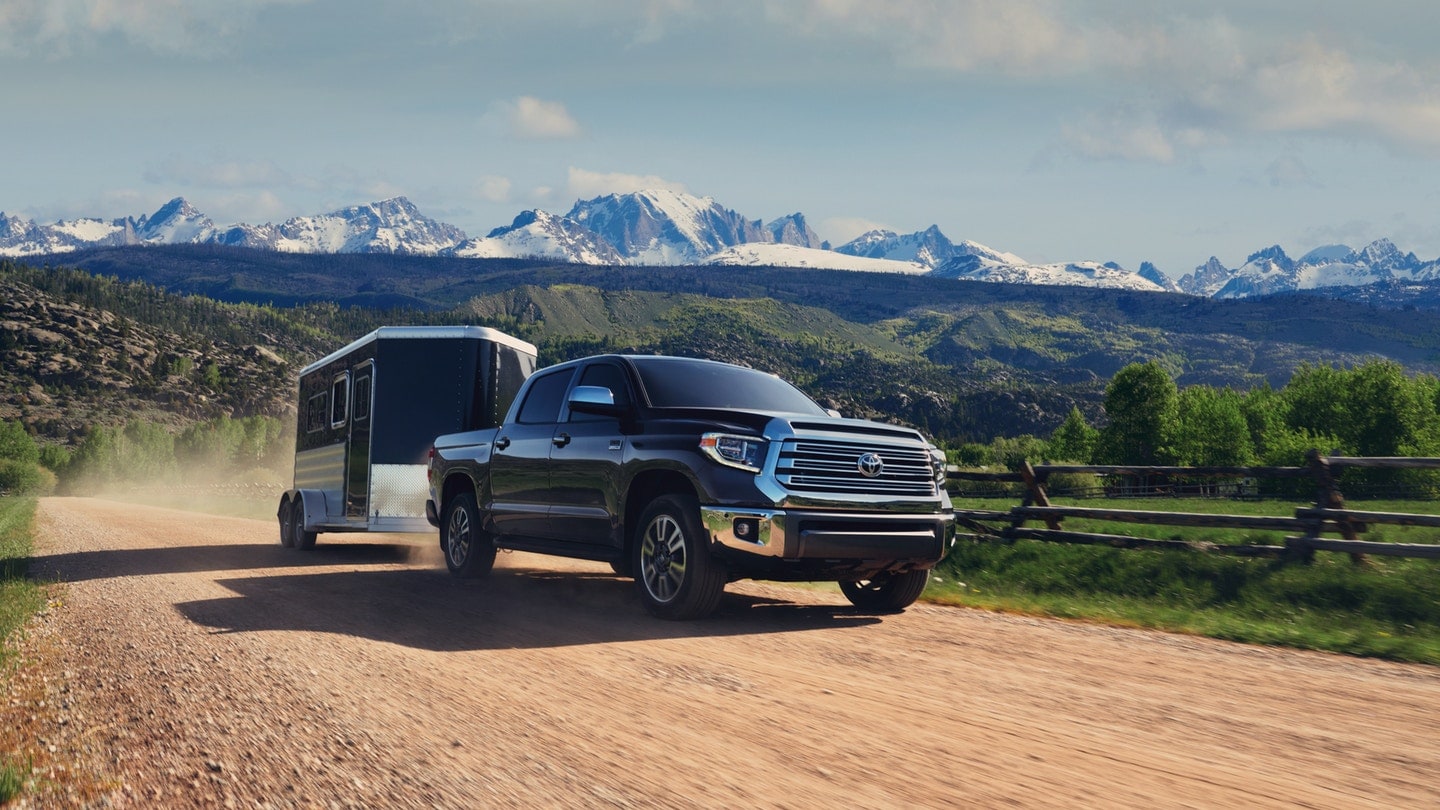 While we offer a wide variety of vehicles in our Harrisburg showroom, the new Toyota Tundra is a top pick for several reasons. Our Toyota car dealers serving Dillsburg, PA at Heritage Toyota Harrisburg are big believers of the value of healthy competition, and as such, we've pitted our customers' favorite pickup against a long-time classic, the 2020 Ford F-150.
Both the 2020 Ford F-150 and the 2020 Toyota Tundra ought to be judged on the powertrains available, the size of their truck beds, and the hauling power that both can deliver to the table. While the level of choice is a big bonus for the Ford F-150, some drivers may find the level of configurations dizzying, especially since you'll have to spend quite a bit of cash to take advantage of some of these choices. The baseline Ford F-150 starts with a 3.3-liter V6 engine that expels 290 horsepower and 265 lb-ft worth of torque, all while having a max towing capacity of 5,000 pounds. You do have an option of three different cab styles, but once again, you'll have to pay up some serious cash to experience any of them first hand.
The 2020 Toyota Tundra though, starts out of the gate with some serious power, delivered out of a 5.7-liter V8 engine which puts out 381 horsepower and 401 lb-ft worth of torque. That V8 puts out some serious power, and it is available across all trim options, so you won't have to spend a fortune to get it. That's not to mention that the 2020 Toyota Tundra has a max towing capacity of 8,800 lbs, making it almost twice as powerful as the base model Ford F-150. While you'll only get two cab styles, that is plenty considering one is specialized for cargo and the other is better used for passenger transport.
While the 2020 Ford F-150 and Toyota Tundra offer plenty of value, its hard to argue with the baseline power of the Toyota Tundra. If you want to see for yourself why we picked the Toyota Tundra over the Ford pickup, our Toyota dealers are more than willing to go over the details. From Dillsburg to right here in Harrisburg, Heritage Toyota Harrisburg is your number one choice for all things Toyota.?